AIRTEC Iintercoolers
Airetc Motorsport All of our uprated intercoolers, radiators, induction kits and performance parts have been designed and engineered in-house by our own development and fabrication teams at our HQ in the UK.
With a proven track record in motorsport through the years, each and every product we develop has been tested in real world conditions, both on the road and racetrack.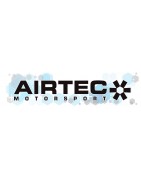 Sorry for the inconvenience.
Search again what you are looking for